6/29/19 9:00 AM CST
Session Number: 111
A Practical Guide to Creating a High Performing School: Tools You Can Use Now
Leaders know what successful schools should look like, but where do you even start? Discover how one principal turned two failing schools with a grim climate into celebrated schools in the district. Gain effective strategies to align your school systems to create an environment that gets results. Learn how to create a culture with a relentless pursuit of quality instruction. This practical guide to excellence will give you a renewed sense of purpose and tools to make a change today.
Presenter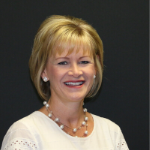 Letty Roman
Principal and Leadership Consultant
Wildwood Elementary/Tomball ISD
Letty Roman is an elementary principal from Magnolia, Texas. She has been in administration for 15 years. She will be starting her third turnaround school in the fall, raising the expectations for everyone on campus, so students can reach their potential. Letty works as a leadership consultant, supporting principals in being a courageous leader. She is presently studying turnaround leadership as she works toward her doctorate degree. School turnaround has become a passion in which she lives, studies, and guides others.

@LettyRoman11

Letty Roman
Session Themes
This session is good for: Campus Administrators, District Administrators, Instructional Coaches
This session poses answers to the following questions:
How do you lead a team to grow?
How do you know what you need to learn to grow professionally?
What's the "right" kind of feedback?