Session Date and Time: 6/29/19 9:00 AM CST
Session Number: 113
A Three-Step Model to Generate and Sustain Engagement in Professional Learning
District and campus administrators have no shortage of options when considering resources to use as professional learning for their teaching faculty. However, determining the "right" topic and resources at the "right" time that engages adults and impacts learners is not an easy process. In this session, we'll explore some criteria for selecting appropriate resources, share some thinking about how to generate an engaging conversation around those resources, and most importantly, develop strategies for monitoring and supporting the implementation of the target skill/ strategy.
Presenter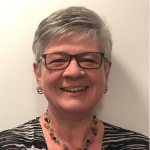 Anissa Collins
Director
IRRE
Dr. Anissa Collins currently serves as the Director for the Institute of Research and Reform in Education (IRRE), a non-profit education organization that partners with districts and schools across the country. Anissa has had the opportunity to be a classroom teacher, instructional specialist and school improvement facilitator, school administrator, and instructional coach for both classroom teachers and instructional leaders. Currently, she spends her time supporting and reflecting with educators at all levels of a system as they partner to improve student outcomes through the growth of adults. Anissa lives in Cincinnati, OH with her family.

@AnissaECollins

Anissa (Elam) Collins, Ed.D.
Co-Presenter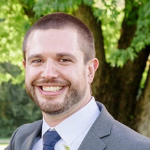 Randall Lobur
Randy Lobur is a Senior Instructional Specialist at IRRE. With over a decade of experience in the field, he has excelled as a teacher in secondary schools. He now supports educators and leaders at all levels of a system as they partner to improve student outcomes. Randy hails from suburban Detroit, where he lives with his wife and two children.

@InstResReform
Session Themes
This session is good for: Campus Administrators, District Administrators, Instructional Coaches, District Professional Development Staff, Teachers (K-5), Teachers (6-8), Teachers (9-12)
This session poses answers to the following questions:
How do you grow when no one's leading professional growth?
How do you have productive collegial conversations?
What does "Practice" mean?