Session Date and Time: 6/29/19 9:00 AM CST
Session Number: 116
Leading in Disruptive Times: Communication and Connection
Out of challenges that a crisis brings, new opportunities emerge. We recently experienced enormous change, and we will continue to face considerable change and disruption in the months and years to come. This disruptive change will require more of leaders than ever before in education. Leaders will need more empathy and listening skills; more negotiation and mediation skills; and nimble problem-solving skills for both technical and adaptive challenges in their schools. In order to support their staff, school leaders and instructional coaches must consider relational, cultural, and professional learning challenges when we return to our 'next normal' in the fall.
This presentation will focus on how we intentionally improve clarity and communication along with building strong connections with our staff during this time of uncertainty, social distancing, and separation. As a bonus, we will be sharing professional learning structures and resources that leaders can turn around and use with their own staff to build communication and connection.
Presenter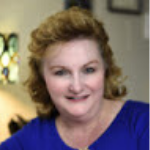 Dr. Donna Spangler
Instructional Coach
Derry Township School District
Donna Spangler just completed her 32nd year of public education, and she is currently employed in Derry Township School District as an instructional coach. In her district, she works heavily with Professional Learning Communities (PLCs), and she has successfully advanced professional learning for teachers by leveraging a video coaching and collaboration model using the Sibme platform. In addition, she has designed and created her district's first set of microcredentials to offer personalized professional learning to teachers in her building.
Because systemic effective professional learning that results in positive changes in teacher practices and improvements in student learning outcomes is critical to teacher, student, and school success, she also is co-president of the state organization of Learning Forward Pennsylvania and part of the Learning Forward Academy of 2021. Throughout her career she has worked in various teacher leadership roles: serving as mentor for teachers, heading a cultural diversity committee in an urban district, presenting on various topics for teachers, leading an induction program for seven years, and serving in a variety of roles in the union including association president.
She previously published 6 earlier articles, but more recently in 2019 and 2017 respectively, she published the articles "Micro Approach, Major Impact: With Microcredentials Educators can Tailor their Learning to their Specific Needs" and "The Solution is in the Room: Teacher Voice Power Conservation Protocol" in The Learning Professional by Learning Forward. In 2015, she co-authored the book, Using Reading to Teach World Language.

@DonnaSpangler1
Co-Presenter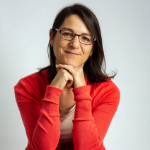 Jenn David-Lang
Jenn David-Lang has worked in the field of education for over 25 years. Currently she runs THE MAIN IDEA – a service that develops the professional knowledge of school leaders by connecting them to the latest and most compelling books in education and leadership. She also facilitates online Mastermind groups of school leaders from around the country to work together to address new and unique challenges facing educators. Jenn founded THE MAIN IDEA in 2007 because she witnessed too many school leaders who were so busy with the day-to-day responsibilities of running their schools, that they had no time for their own professional development.
When Jenn is not up to her ears in books, she does a variety of consulting, including coaching and providing workshops for leaders and teachers, and conducting school evaluations. Prior to this, she received her administrative license and Ed.M. from the Bank Street College of Education, served in a variety of administrative and consulting positions, founded and directed a nonprofit to support urban middle school students, helped to start a number of New York City schools, served as an adjunct instructor in education, and taught both math and English at the middle and high school levels.
Session Themes
This session is good for: Campus Administrators, District Administrators, Instructional Coaches, District Professional Development Staff, University Field Supervisors, University Administrators
This session poses answers to the following questions:
How do you lead a team to grow?
How do you have productive collegial conversations?