Session Date and Time: 6/29/19 11:15 AM CST
Session Number: 121
Create On-Demand PD Teachers Will Actually Demand to Watch!
Video and screencasting tools have particular power to create on-demand professional learning experiences for teachers that focus on what matters most, makes connections to the classroom and models best practices to do the same for students. Come explore how to create on-demand PD teachers will actually demand to watch!
Presenter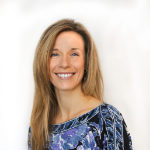 Dr. Stephanie Affinito
Literacy Teacher Educator
Sibme / University at Albany
Stephanie Affinito is a literacy teacher educator in the Department of Literacy Teaching and Learning at the University at Albany in New York. She has a deep love of literacy coaching and supporting teachers' learning through technology. Stephanie creates spaces for authentic teacher learning that build expertise, spark professional curiosity and foster intentional reflection to re-imagine teaching and learning for students. She recently published a book with Heinemann Publishing titled, Literacy Coaching: Teaching and Learning with Digital Tools and Technology. She presents regularly at state and national conferences on literacy coaching, teacher collaboration and supporting teachers' reading, writing and learning through innovative technology.

www.facebook.com/StephanieAffinito

@AffinitoLit
Session Themes
This session is good for: Instructional Coaches, District Professional Development Staff, University Faculty, University Field Supervisors
This session poses answers to the following questions:
How can you get the "demand" in "on demand" professional development?