Session Date and Time: 6/29/19 11:15 AM CST
Session Number: 122
Connecting Instructional Frameworks and Focus Walks to Support the Vision
Are your instructional frameworks not producing the results you want? Do you have a limited amount of time to see instruction in your building? Does professional development fall short of your expectations at your school? In this session leaders will learn how instructional frameworks, focus walks, and professional development all connect and how one directly impacts the other. In this innovative workshop you will learn how to develop frameworks, plan beneficial focus walks, and have productive professional development for your teachers. Through this modern approach to leadership practices your faculty and staff will begin witnessing achievement results, empower teacher leaders, build teacher capacity, and increase content knowledge all while minimizing teacher misconceptions of Common Core Standards and differentiating professional development.
Presenter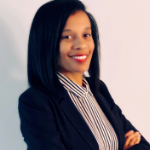 Dr. Kristen Vaughn
Principal
Atlanta Public Schools
Kristen Vaughn began her career in education at Navajo Mountain Community School. Dr. Vaughn continued her commitment to supporting students and teachers as an instructional math facilitator, assistant principal, and currently serving as principal of Continental Colony Elementary School. She understands support for teachers will sustain her "why" every day, to increase life chances for students.

@Lead_edu

@ccespanthers

Kristen Vaughn
Co-Presenter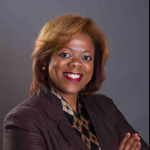 Dr. Stephanie Golden
Dr. Stephanie Golden-Pack is a dedicated educator who has held many roles in education. She has a passion for developing teacher leaders as evidenced in her everyday practice within her profession. She is also one of the founders of L.E.A.D.S. in which she works tirelessly to develop school leaders and to reinvent the role of school leadership teams.

@Lead_edu

@DrGolden79

Stephanie Golden
Session Themes
This session is good for: Campus Administrators, District Administrators, Instructional Coaches, District Professional Development Staff, University Field Supervisors
This session poses answers to the following questions:
How do you lead a team to grow?
What's the "right" kind of feedback?
How can you get the "demand" in "on demand" professional development?