Session Date and Time: 6/29/19 11:15 AM CST
Session Number: 123
Virtually Coaching Remote Learning
Are you an instructional coach or leader trying to support your teachers as they implement remote learning? We've been getting a lot of questions about how to coach virtually and how to support teachers teaching remotely and, fortunately, virtual coaching is one of the things we do best here at Sibme. Join Sibme's TJ Hoffman, Chief Operating Officer, and Cory Camp, Director of Professional Learning to explore strategies for both remote coaching and remote teaching. Whether you're looking for ideas and strategies to implement right away or considerations for the 20-21 school year, Allyson and Cory have something for you!
Presenter
Cory Camp
Director of Professional Learning
Sibme
Cory is an educator passionate about transforming education at all levels. As a teacher, Cory worked in inclusive and special education settings and found purpose in advocating for struggling learners and supporting fellow teachers to meet the needs of all learners. In her classroom, she used a blended approach to instruction and strove to find the best ways to leverage technology to meet learner needs and connect with families.


Since leaving the classroom to work at district, regional, state, and national levels, her purpose has become a mission to change the way we learn and collaborate as educators so we can make the changes necessary to best serve students. She has supported schools and organizations interested in transforming learning for both students and adults and, as Director of Professional Learning for Sibme–an online learning platform, she specializes in helping schools and organizations design and implement virtual, blended, and video-enhanced professional learning.
Co-Presenter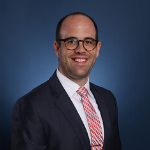 TJ Hoffman
Chief Operating Officer
Sibme
TJ Hoffman is Chief Operating Officer at Sibme and has been an educator for 13 years. Prior to joining Sibme full-time, TJ was a teacher, coach, school and district admin in the greater Houston area. Most recently, TJ managed new teacher induction for Houston ISD. TJ holds degrees from Texas Christian University and Rice University and was a 2017 graduate of the Rice Educational Entrepreneurship Program at Jones Graduate School of Business.
Session Themes
This session is good for: Campus Administrators, District Administrators, Instructional Coaches, District Professional Development Staff, Teachers (K-5), Teachers (6-8), Teachers (9-12), University Faculty, University Field Supervisors, University Administrators
This session poses answers to the following questions:
How do you move from compliance driven participation to authentic engagement in professional learning?
What's the "right" kind of feedback?
How do you get people started engaging in professional learning?