Session Date and Time: 6/29/19 11:15 AM CST
Session Number: 124
Coaching and Feedback: Getting Better Together
Now more than ever, educational leaders and practitioners must directly address issues of equity and race in order to create a future that finally works for every child. How do we do that? How do we structure conversations, PD and decision making practices that move us forward? Join for this timely discussion.
Presenter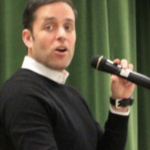 Dr. Billy Snow
CEO and Founder
Transformation Leaders Network
Dr. Snow is the CEO and founder of the Transformation Leaders Network, a consultancy dedicated to equity, with a focus on school improvement, turnaround and transformation. Dr. Snow has served at every level, from teacher to superintendent. Transforming the climate/culture, teaching effectiveness, interventions, and data based collaboration produced huge decreases in discipline as well as double digit gains in achievement and graduation rates. In 2008, Dr. Snow was selected as Texas Elementary Principal of the Year and was named National Distinguished Principal Finalist from Texas in 2011. In 2015, he was selected as 1 of 25 educational leaders from across the country for the year long Leverage Leadership Institute with Paul Bambrick in NYC. In addition, I have worked with the University of Virginia as a school turnaround/sustainability consultant in districts across the nation. The 2019 Racial Equity Leadership Network fellowship strengthened my tool-kit and further confirmed a passion for equity

https://www.facebook.com/billy.snow.5

@snowmanlearning

https://www.linkedin.com/in/billy-snow-edd-054149123/
Session Themes
This session is good for: Campus Administrators, District Administrators, Instructional Coaches, District Professional Development Staff, Teachers (K-5), Teachers (6-8), Teachers (9-12), University Faculty, University Field Supervisors, University Administrators
This session poses answers to the following questions:
How do you lead a team to grow?
How to get beyond "good enough" when you're trying to grow?
How do you move from compliance driven participation to authentic engagement in professional learning?