Session Date and Time: 6/29/19 11:15 AM CST
Session Number: 128
Making an Authentic Connection Online
The world has changed in some very significant ways, and it's looking increasingly likely that we won't go back to the old ways of working ever.

More will be done virtually: and if culture is described as 'how we do things around here'…….. where exactly is 'here' exactly?! We have to help people start thinking and working in new ways on many levels.

Online training has long been seen as the low-budget poor relation to the classroom experience. We see it it as relatively impoverished in terms of human connection and personal engagement.

It doesn't have to be that way.

When we stop asking 'what do I do with technology' and start asking 'what can the technology do for me' things change! In the same way that 'money is just fuel for the rocket...what you really want is to go somewhere' so technology is just fuel for the rocket.

So as people board YOUR rocket – how can you take them somewhere awesome?

We've coined the term RACE as a sort of pre-launch checklist:

Is your offer Relevant? just what they need, at the time they need it?

Is it Applicable? Can they put this to work straight away, have you shown them how?

Is it Clear? I can't apply it if I can't remember it.

Last but not least – Is it Engaging? No-one learns if they're not engaged:

And how do you actually DO all that using the technology readily available to you right now?
Presenter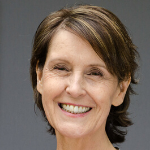 Cathy Ferguson
Leadership Consultant and Chartered Psychologist
Ferguson Leadership
Co-Presenter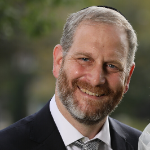 Joshua Geller
Vice President of Product Management
CirQLive
Session Themes
This session is good for: Campus Administrators, District Administrators, Instructional Coaches, District Professional Development Staff, University Faculty, University Field Supervisors, University Administrators
This session poses answers to the following questions:
How do you lead a team to grow?
How do you move from compliance driven participation to authentic engagement in professional learning?
How do you have productive collegial conversations?