Session Date and Time: 6/29/19 1:00 PM CST
Session Number: 131
Virtual Coaching--the Best (and easiest) Solution that You've Never Tried for Growing Teachers
In this interactive session, we will address the advantages of virtual coaching, show the key components of our successful virtual coaching program, and discuss how the Sibme platform helps to powers it all
Presenter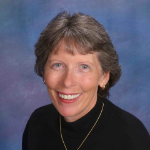 Allyson Burnett
Allyson Burnett, M. Ed.
Sibme
Allyson Burnett is a highly experienced teacher, author, national presenter and consultant. She is currently an adjunct professor in the Urban Education Department at UHD where she works with students on the path to becoming educators. Allyson also serves as the Director of Virtual Learning for Sibme where she manages a nation-wide cohort of virtual coaches and pursues her passion for helping to improve our profession "one teacher at a time."

@Travels2Teach

https://www.linkedin.com/in/allyson-burnett-28496266/
Session Themes
This session is good for: Campus Administrators, District Administrators, District Professional Development Staff
This session poses answers to the following questions:
How do you move from compliance driven participation to authentic engagement in professional learning?
What's the "right" kind of feedback?
How do you get people started engaging in professional learning?