Session Date and Time: 6/29/19 1:00 PM CST
Session Number: 135
Manage Complex Change Through Collective Efficacy
Managing change is a complex process that all too often starts with fervor but falters with implementation. One of the main culprits of these failed attempts for implementing powerful change initiatives lie in a lack of collective efficacy, loosely defined as a set of beliefs teachers have that the faculty as a whole can do what is necessary to have a positive effect on students. Donohoo (2020) suggest that without collective efficacy, implementation is stifled and lasting change is unlikely.
This session will provide instructional leaders with the knowledge, skills, and tools needed to lead change initiatives that stick. As a participant, you will walk away with a Collaborative Learning Team assessment tool that will demystify the characteristics of effective teams and allow you the clarity to more effectively foster and measure collective efficacy throughout your building.
Presenter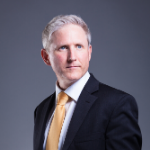 John Willis
Education Consultant
John Willis is an education consultant that works with instructional leadership teams to help develop a learning culture that supports continuous growth of both adults and students. John has received a specialist degree in leadership and a masters in Organizational Development, both from the University of Georgia. As a 24-year veteran in education, John takes a comprehensive approach that integrates extensive coach training, research and experience to help teams increase their collective efficacy.

linkedin.com/in/coachwillis
Session Themes
This session is good for: Campus Administrators, District Administrators, Instructional Coaches, District Professional Development Staff
This session poses answers to the following questions:
How do you lead a team to grow?
How do you know what you need to learn to grow professionally?
How do you get people started engaging in professional learning?