Session Date and Time: 6/29/19 1:00 PM CST
Session Number: 137
Co teaching is Really About Having the "Right" Conversations
Coteaching is a popular way to address the significant need for inclusive practices. As teachers find themselves paired to teach the unique identities combined in their co-taught class, they must elevate the right conversations for co-planning. These conversations are as important as the instruction and assessment needed for successful coteaching. This session will explore the right conversations and ways to coach this collaboration, using the Sibme platform.
Presenter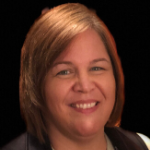 Allison Curran
Consultant/Instructional Coach
Hamilton County Educational Service Center
Allison is currently an education consultant at Hamilton County Educational Service Center in Cincinnati, Ohio. She was a high school social studies and English Language Arts teacher for seventeen years before joining HCESC in 2012. As a consultant, she is usually involved in teacher professional development in southwest Ohio. Allison has her Master's degree in Teacher Leadership and Curriculum and is a licensed curriculum and instructional professional development administrator. A Nationally Board Certified Teacher from 2003-2013 and a Golden Apple Award Winner, 2011 in her previous district, Fairfield City Schools, Allison derives great satisfaction from helping teachers each day to navigate new learning.

@acurran319

http://linkedin.com/in/allison-curran-32438478
Session Themes
This session is good for: District Administrators, Instructional Coaches, District Professional Development Staff, Teachers (K-5), Teachers (6-8), Teachers (9-12), University Field Supervisors
This session poses answers to the following questions:
How do you have productive collegial conversations?
What's the "right" kind of feedback?
How do you conduct effective follow up to professional development when time is an issue?