Session Date and Time: 6/30/20 9:00 AM CST
Session Number: 251
Managing Online Teaching and Learning from Home
Little had prepared us as educators to shift our instruction online and teach remotely in response to school closures. Despite a lack of time, and in many cases, resources, educators have risen to the occasion. But perhaps even more difficult than managing the learning of students on the other side of the screen has been managing work and learning of our own children. Join Cory, Lindsey, and Jennie, educators with years of experience working from home and managing the learning of their own children from preschool to high school, as they share their perspectives and processes for managing work and learning from home while maintaining their sanity (most days).
Presenters
Cory Camp
Director of Professional Learning
Sibme
12 Years in Education, 2 1/2 years working from home
Mom of 3, preschool to 4th grade
Loves her early mornings to herself to get things done and the ability to work anytime, anywhere. Fan of schedules and lists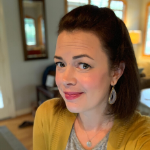 Lindsey Smith
Marketing Development Manager
Sibme
15 years in Education, 5 years working from home
Mom to a very sweet and active 4 year old
Often responds to emails while racing Hot Wheels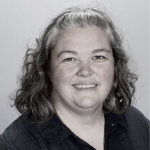 Jennifer Sulfridge
Customer Success Manager
Sibme
14 Years in Education, 6 years working from home
Mom of 8 daughters
Other Skills: reading aloud with the voices and grocery shopping in bulk
Session Themes
This session is good for: Anyone working from home with kids around
This session poses answers to the following questions:
How to get beyond "good enough" when you're trying to grow?