Session Date and Time: 6/30/20 9:00 AM CST
Session Number: 254
Finding your PD Niche- What works for you & what to choose
This session will focus on how to filter through the wide array of PD offerings (both virtual and upcoming in-person conferences) available the past few months. When you are eager to get PD outside of the school year from home, what are the best options for you and your team? While many offerings may consist of learning from others via conferences and webinars, how can you be proactive in starting book clubs and other staff opportunities based on PD you have participated in over the summer? What authors in the field of current educational innovation and concerns are summer reading "musts"? What podcasts for educators should you be listening to? That and much more will be discussed in the "Finding your PD Niche" session!
Presenter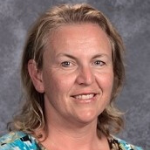 Dana Goodier
Educational Leader & Speaker
Douglas County School District
Dana Goodier is an Educational Leader & Speaker with 20 years of experience in education. She spent most of her career teaching World Languages and English. She completed her doctorate degree (Ed.D.) in Educational Leadership this past March. For her dissertation, she researched reasons parents were opting their students out of high-stakes testing at middle schools and how that affected the district accreditation rating. She wrote a professional development course for staff and a parent university course as part of her Capstone project. Building off of her own growth as a teacher, she dedicates much of her time to providing educators with professional development sessions on techniques to minimize off-task behavior and to increase time on task. She is also the host of the new podcast "Out of the Trenches", which features educators who have been in the trenches and have managed to crawl out. She interviews educators who have stories of resiliency and what they have learned as a result of their experiences.

https://www.facebook.com/dana.goodier

@danagoodier

https://www.linkedin.com/in/dana-goodier-edd-98815815/
Session Themes
This session is good for: Campus Administrators, Instructional Coaches, District Professional Development Staff, Teachers (K-5), Teachers (6-8), Teachers (9-12)
This session poses answers to the following questions:
How do you grow when no one's leading professional growth?
How do you know what you need to learn to grow professionally?
How to get beyond "good enough" when you're trying to grow?