Session Date and Time: 6/30/20 11:15 AM CST
Session Number: 262
PLCs That Work
Are your PLCs working for you? This interactive session will take a look at what makes successful PLCs 'tick' -- how PLCs can be productive, relevant, & interesting - not static, status quo exercises. Teachers helping and sharing with other teachers is what makes PLCs work. Whether the PLC is in-person or virtual, (both of which can work successfully), PLCs need to be genuinely participatory, to hone-in on what teachers need, & to be hands-on when possible. We'll discuss and look at options and ideas, and share how while we are in the midst of the pandemic, with virtual learning and meetings being the current norm, PLCs can still be productive, relevant, and even fun.
Presenter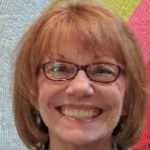 Judy Beavers, M.Ed.
SIBME Virtual Instructional Coach
SIBME
Judy Beavers, M.Ed.
25+ years' experience * M.Ed. * Certified Teacher *Teacher Coach/Mentor
*Professional Development and Professional Learning Communities Educator/Presenter
*Teacher Trainer *Curriculum Development and Evaluation Specialist
After full time teaching, Judy has worked as a virtual and classroom coach, teacher-trainer, professional development presenter, professional learning community educator, and curriculum development specialist.
She worked as both a classroom and virtual coach with teachers of DLL students in STEM/ELA NSF research projects, out of Tufts and Rutgers Universities. Within the Tufts project, she worked as a classroom coach, reviewed and assessed teachers' videos, helped co-develop curriculum, co-created and taught professional development workshops, and designed and led professional learning community workshops for teachers. While with Rutgers, she served as a virtual coach, introducing teachers to the benefits of using a virtual coaching model.
In addition, while working in a special project funded by PNC's Grow Up Great, Judy was the program coordinator and classroom coach, developing STEM/ELA curriculum, and teaching professional development workshops. As part of that project, she designed and led a teacher-trainer program recognized as best in the nation for sustainability.
Judy earned her degrees from Xavier University/Edgecliff and the University of Cincinnati. She is a certified teacher in the state of Massachusetts.
Session Themes
This session is good for: Campus Administrators, District Administrators, District Professional Development Staff, Teachers (K-5), Teachers (6-8)
This session poses answers to the following questions:
What's the "right" kind of feedback?
How do you get people started engaging in professional learning?