Session Date and Time: 6/30/20 11:15 AM CST
Session Number: 263
Find Your Tribe: Building your PLN on Twitter and Beyond
The most powerful professional learning I've ever had the opportunity to participate in is with my PLN (Professional Learning Network) on Twitter. I have found my tribe, and developed relationships with educators around the world, who I know I can count on for ideas, resources, and support when I need it. This session will give you an opportunity to learn about Twitter, and how to tap in to the educational network that is ever-present. You will also learn about other online education networks to make connections for your own personal learning.
Presenter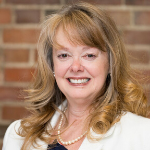 Nancy White
Collaborator
Educational Collaborators
I am a Learner, Curator, Innovator, Teacher, Librarian, Champion of Media Literacy, and Collaborator. I am passionate about coaching teachers to help them design learning that is engaging, relevant and lasting, and help them move their classes from students to learners.

@NancyW

https://www.linkedin.com/in/educationinnovation/