Session Date and Time: 6/30/20 11:15 AM CST
Session Number: 265
School Improvement Through Family Engagement
Our families are untapped resources that are free, readily available, and invested in the success of our students. One principal will show you how to move parents from the audience into the academics, beginning on her own campus and then starting a movement in her district and her community.
Presenter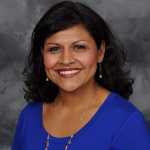 Dion Rivera
Principal
Magnolia ISD
Dion is in her fifth year as a campus administrator. She began her career working as a paraprofessional before moving into teaching where she earned Teacher of the Year at two campuses and Region 6's Teacher of the Year in 2014. While she has been a campus principal, she has presented sessions to school and district leaders at the TEPSA summer conference and at the Raise Your Hand Texas annual symposium. In the past year, Dion has presented two webinars through Sibme Professional Services about growing teachers through video coaching. She is currently pursuing her doctorate in Educational Leadership from Sam Houston State University.

@DionRivera7

Dion Rivera
Session Themes
This session is good for: Campus Administrators, District Administrators, Instructional Coaches, District Professional Development Staff, Teachers (K-5), Teachers (6-8), Teachers (9-12)
This session poses answers to the following questions:
How do you lead a team to grow?