Session Date and Time: 6/30/20 11:15 AM CST
Session Number: 266
From College to Classroom (C2C): Supporting the Needs of New Special Educators
Building on the induction model proposed by the American Institutes of Research (AIR) which includes the steps of readiness, planning, learning, preparing, applying, and reflecting (2015), we are seeking to develop a "college to classroom" program for candidates from the Department of Special Education at Eastern Illinois University as they move through their semester of student teaching into their first two years of classroom teaching. The program will incorporate various means of support: edTPA assistance, in- person meetings, online groups and discussions, best practice videos, resource sharing, emotional support, professional learning networks, opportunities for coaching via video, and potentially an induction conference.
It has been demonstrated that strong induction programs help new special education teachers manage their classrooms and improve morale, self-efficacy, and student outcomes (CEC, 2019). Furthermore, by employing technology, teaching, learning, networking, and support can be effectively provided at a distance (Billingsley, Irael, Smith, 2011). Furthermore, various avenues for learning and access can address the "typical" challenges faced by first year teachers as well as those specific to novice special educators. Join us in this session to learn about our proposed model, share ideas, and consider how the framework might be useful in your own setting.
Presenter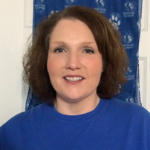 Melissa Jones-Bromenshenkel
Professor
Eastern Illinois University
Melissa Jones-Bromenshenkel is a professor in the Department of Special Education at Eastern Illinois University where she teaches undergraduate and graduate courses and serves as the Graduate Coordinator. Melissa also leads the PILLARS Coaching and Induction Program for new teachers in the region. Her research interests include: the transition of pre-service to in-service teaching, evidence-based practices, and mental health challenges.
Co-Presenter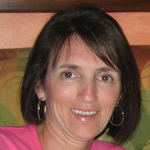 Shawn Huisinga
Assistant Professor
Indiana State University
Shawn Huisinga is an assistant professor in the special education program of the Department of Teaching and Learning at Indiana State University. She teaches various courses preparing future special education teachers. Over the last two years, she has worked with beginning special educators in the PILLARS program.
Session Themes
This session is good for: University Faculty, University Field Supervisors, University Administrators
This session poses answers to the following questions:
How do you take a small success in professional learning to full scale?
How do you get people started engaging in professional learning?