Session Date and Time: 6/30/20 11:15 PM CST
Session Number: 268
Teacher Coaching in Difficult times: Strategies from Impulso Docente in Chile
Teacher coaching has important benefits for student's learning. In this workshop, we will discuss which tools a coach needs to keep working with teachers, particularly in this difficult context when teachers and coaches feel they don't know how to do virtual teaching. We will give you simple and concrete strategies a coach can use to support teachers and take advantage of the coaching process.
Presenter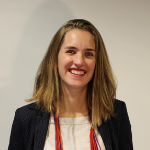 Bernardita Yuraszeck
Executive Director
Impulso Docente
Bernardita is the co-founder and Executive Director of Impulso Docente, an NGO dedicated to enhance teacher's professional development in Chile. She has a double major in teaching and business. She also has a Master's degree in Educational Leadership.
Co-Presenter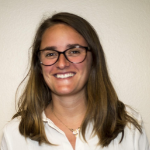 Pia Cubillos
Research and Development Director
Impulso Docente
Pia is R&D Director of Impulso Docente in Chile. She has a business major and a Master's degree in Education.