Session Date and Time: 6/30/20 1:00 PM CST
Session Number: 273
How to Create Instructional Continuity That Won't Upset Teachers. Parents and Students
Schools, districts and colleges did the best they could to adapt to the needs of remote learning. However, no one really had time to plan. Student, teacher and parent frustration was high during the last several months and people expect more from their institutions this fall. Unfortunately, the instructional challenge may actually become greater as facilities open. In this session, we will discuss the Three C's of Instructional Continuity: Culture, Curriculum Support and Capital. Learn specific strategies and resources to help you take on the challenge of Instructional Continuity.
Presenter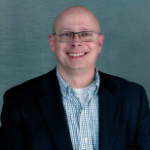 Alex Inman
President
Educational Collaborators
Alex Inman is the founder of Educational Collaborators (EC), a global edtech consulting and PD firm. EC is a partner of companies such as Google, Microsoft, Lenovo, HP, CDWG, Best Buy and others. A 20 year veteran of schools, Alex has been a classroom teacher, edtech coordinator, and CIO. His work has earned IBM's Top Innovators Program and a ComputerWorld Laureate distinction. Alex has spoken at many international, national, and regional conferences and has facilitated workshops on general technology planning, laptop program planning, professional development and open source technologies. In 2012, The National School Board Association named Alex one of the "20 to Watch" on their annual list of national education leaders.

@educollabor8ors

https://www.linkedin.com/in/alexinman/