Session Date and Time: 6/30/20 1:00 PM CST
Session Number: 276
Transferring Best Practices into the Remote Environment: Authentic Learning Tasks for Students
Moving to a remote environment has been a steep learning curve for many educators who have not had much experience in the past through no fault of their own. In this session, we will explore how digging back into best practices of planning and instruction can help us feel less overwhelmed as we look at parallels between face-to-face and remote learning environments through the lens of authentic learning tasks. Participants will delve into multiple examples of authentic tasks that emphasize: opportunities for student choice, differing formats and timelines, varying ways for students to submit work, and strategies for ongoing feedback on the learning. Participants will be asked to share from their own experiences with planning and implementing authentic learning tasks in the classroom and remotely to learn from each other and help find solutions to challenges faced.
Presenter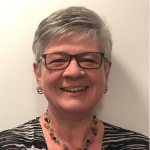 Anissa Collins
Director
IRRE
Dr. Anissa Collins currently serves as the Director for the Institute of Research and Reform in Education (IRRE), a non-profit education organization that partners with districts and schools across the country. Anissa has had the opportunity to be a classroom teacher, instructional specialist and school improvement facilitator, school administrator, and instructional coach for both classroom teachers and instructional leaders. Currently, she spends her time supporting and reflecting with educators at all levels of a system as they partner to improve student outcomes through the growth of adults. Anissa lives in Cincinnati, OH with her family.

@AnissaECollins

Anissa (Elam) Collins, Ed.D.
Co-Presenter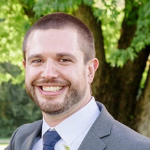 Randall Lobur
Randy Lobur is a Senior Instructional Specialist at IRRE. With over a decade of experience in the field, he has excelled as a teacher in secondary schools. He now supports educators and leaders at all levels of a system as they partner to improve student outcomes. Randy hails from suburban Detroit, where he lives with his wife and two children.

@InstResReform
Session Themes
This session is good for: Campus Administrators, District Administrators, Instructional Coaches, District Professional Development Staff
This session poses answers to the following questions:
How do you move from compliance driven participation to authentic engagement in professional learning?
How do you have productive collegial conversations?
How do you get people started engaging in professional learning?