Session Date and Time: 6/30/20 1:00 PM CST
Session Number: 277
Meaningful Admin Mentorship
Meaningful Admin Mentorship is a session to challenge your ideals about administrative support for leaders with high levels of accountability. Learn how to lead professional development in real time with administrators that are in the work.
Presenter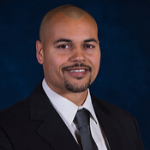 Isaac Daniels
Assistant Principal
North Forrest High School, Houston ISD
Isaac Daniels has been in education since 2006 and has served as a teacher, teacher leader, department chair, teacher development specialist for all content areas, campus administrator in elementary, Middle school and high school levels. Mr. Daniels has completed his undergraduate degree from Texas Southern University in 2006 and Masters in Educational Leadership from the University of St. Thomas in 2015.
Co-Presenter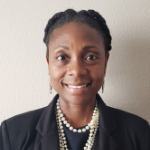 Nicole Williams
Assistant Principal
Houston ISD
Nicole Williams has been an educator for 17 years. For ten of those years, she has served as an instructional coach in the capacity of Content Specialist, Instructional Specialist and Teacher Development Specialist at the district level. As a campus administrator for the last three years, Mrs. Williams has continued the work of developing teachers. She completed her undergraduate degree from Texas Wesleyan University in 2003 and Masters in Education from the University of St. Thomas in 2006. She is a firm believer that the number one contributing factor to student success is the effectiveness of the classroom teacher. This belief drives her passion for instruction and coaching and developing teachers.
Session Themes
This session is good for: Campus Administrators, District Administrators, District Professional Development Staff
This session poses answers to the following questions:
How do you lead a team to grow?
How do you know what you need to learn to grow professionally?
How do you have productive collegial conversations?