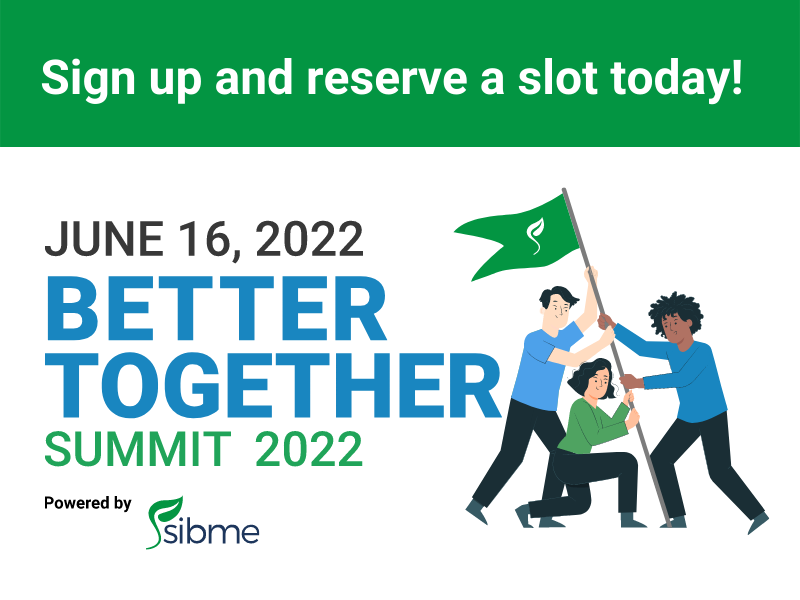 Sign up now to reserve your spot for both live and on-demand sessions!
Join thousands of educators from around the world who aspire to be world-class instructional leaders.
BETTER TOGETHER is a one-day interactive online summit that will transform the way you lead others next school year. Expand your professional learning network, discover new possibilities, reinvigorate your passions, and learn from an amazing lineup of presenters. Don't miss out!
Transformational Professional Learning
Sign up now for free, and get on-demand access to:
Practitioner Sessions

Jim Knight, Robyn Jackson, Andrew Towne, Jennifer Abrams, and more!

Thousands of on-demand resources, videos, and tools you can use right away to improve teaching and learning.
Keynote Speakers
Our speakers have a wide variety of experience and expertise.

Dr. Jim Knight, Founder and Senior Partner of Instructional Coaching Group (ICG), is also a research associate at the University of Kansas Center for Research on Learning. He has spent more than two decades studying professional learning and instructional coaching. Jim earned his PhD in Education from the University of Kansas and has won several university teaching, innovation, and service awards.
The pioneering work Jim and his colleagues have conducted has led to many innovations that are now central to professional development in schools. Jim wrote the first major article about instructional coaching for the Journal of Staff Development, and his book Instructional Coaching (2007) offered the first extended description
of instructional coaching. Jim's book Focus on Teaching (2014) was the first extended description of how video should be used for professional learning. Recently, writing with Ann Hoffman, Michelle Harris, and Sharon Thomas, Jim introduced the idea of instructional playbooks with their book on that topic.
Jim has written several books in addition to those described above, including Unmistakable Impact (2011), High-Impact Instruction (2013), Better Conversations (2015), The Impact Cycle (2018), and The Definitive Guide to Instructional Coaching (2021). Knight has also authored articles on instructional coaching and professional learning in publications such as Educational Leadership, The Journal of Staff Development, Principal Leadership, The School Administrator, and Kappan. Jim is also a columnist for Educational Leadership.
Through ICG, Knight conducts coaching workshops, hosts the Facebook Live Program, "Coaching Conversations," and provides consulting for coaching programs around the world.

Dr. Robyn R. Jackson is passionate about building better educators. As the CEO of Mindsteps® Inc. she has helped thousands of k12 administrators and teachers become Master Teachers and High Performing Principals who can help any child and any school be successful.
With over 25 years in the profession, Dr. Jackson is a National Board Certified high school English teacher, an award winning middle school administrator, author, internationally recognized keynote speaker, and highly sought-after consultant in thousands of schools and districts worldwide. Her work has helped teachers and administrators develop rigorous, equitable instructional programs that provide every student with the support and motivation they need to reach or exceed the standards.
Dr. Jackson is the best-selling author of 13 books, including the award-winning Never Underestimate Your Teachers and the international best-seller Never Work Harder Than Your Students. She also hosts the popular podcast School Leadership Reimagined where each week, she offers free training on how to use Buildership® to build a bigger vision, develop a better process, and achieve a brighter future for your schools.

Jennifer Abrams
, formerly a high school English teacher and a new teacher coach in Palo Alto Unified School District (Palo Alto, CA), She is currently a communications consultant and author who works with educators and others on new teacher and employee support, being generationally savvy, effective collaboration skills, having hard conversations and creating identity safe workplaces.
Jennifer's publications include Having Hard Conversations, The Multigenerational Workplace: Communicate, Collaborate & Create Community, Hard Conversations Unpacked - the Whos, Whens and What Ifs, and Swimming in the Deep End: Four Foundational Skills for Leading Successful School Initiatives. Her newest book, Stretching Your Learning Edges: Growing (Up) at Work came out in May 2021.
Jennifer has been invited to keynote, facilitate and coach at schools and conferences worldwide and is honored to have been named one of the "18 Women All K-12 Educators Should Know," by Education Week's 'Finding Common Ground'' blog.

Andrew Towne is an endurance athlete, speaker, lawyer and businessman. Andrew holds 5 world records in ocean rowing, US national championships in collegiate rowing and club running, and a black belt in Tae Kwon Do. He has also climbed the tallest mountain on every continent (including Mt Everest). Andrew has lived/worked in 8 countries, promotes intercultural exchange as the Board Chair of Youth For Understanding USA and has served the US government in a variety of foreign policy roles. Andrew earned his JD/MBA from The Wharton School and the University of Pennsylvania Law School as a Morgenthau Scholar and his bachelor's degree with honors from Yale University.
A virtual, blended learning experience
We practice what we preach: all sessions are available online in a blended learning format. In addition, to live sessions on June 16, 2022, you'll be able to interact with presenters and attendees asynchronously to build your knowledge and network and improve your instructional leadership skills.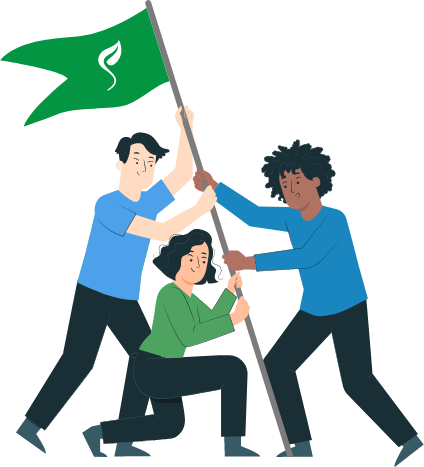 "I really appreciated that I could go back and watch sessions that I was unable to watch the first time. I also enjoyed that it was digital, so I could enjoy the conference from the comfort of home. I feel like finding conferences with so many amazing speakers close to home can be difficult, and it was great I didn't have to travel and stay the night anywhere."
Central Unified School District - McKinley Elementary